Testosterone Results Before and After – Real Expectations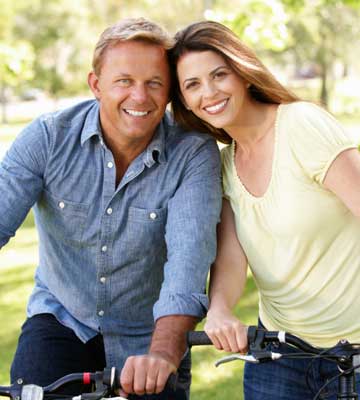 Anyone who is about to embark on a course of testosterone replacement therapy wants to know what to expect. What will be the testosterone results before and after treatment begins and ends? It is important to go into this process with realistic expectations of the outcome.
If you are a 120lb man with very little muscle mass, you should not expect to be a hulking 220lb bodybuilder four months from now. That is not only unrealistic, but if it did occur, it would likely be dangerous to your health.
What are realistic testosterone before and after results?
Check out the month to month chart below to get an idea of average results and expectations:
Testosterone Results Timeline
Within the first 2 weeks
More energy
Better sleep duration and quality
Return or increase of morning erections
Start of improvements in insulin sensitivity
By month 1 end
Brighter mood
Less anxiety
Increased sex drive
Stronger erections
Improved sexual performance
More vivid dreams
Better focus and clarity
Sharper memory
Fewer feelings of depression
Lipid profiles begin to improve
Noticeable change in quality of life
By month 2 end
Improved stamina and endurance
Enhanced positive outlook
Inflammation markers begin to improve
By month 3 end
Decrease of body fat mass
Increased lean muscle mass
Better strength
Significant improvements in erectile functions
Increased ejaculations
More powerful and pleasurable orgasms
Improved red blood cell production
Total cholesterol and triglyceride levels begin to decline
HDL cholesterol begins to increase
Diastolic blood pressure levels start to decline
Better glycemic control
Improved exercise capacity for men with cardiovascular disease
Reduced recovery time from high-intensity exercise
Cognitive functions and performance improve
Enhanced awareness and focus
By month 6 end
Increased bone mineral density
Reduced risk of osteoporosis
Improved PSA levels
Thicker, fuller hair – possible regrowth
Lower LDL cholesterol levels
Some people like to take testosterone before and after pictures to help chart their progress.
Realistic Expectations for Treatment with Testosterone Therapy for Men
The chart above gives realistic expectations of the before and after results of testosterone therapy for men. If loss of weight appears in month three, do not expect it at the end of two weeks. Now, that is not to say that you will not see benefits sooner rather than later, but please use the chart as a guideline for what to expect.
Osteoporosis, dementia, type 2 diabetes, high blood pressure, atherosclerosis, and cardiovascular disease are all conditions often associated with Low T. You can expect to see positive changes in these conditions from the prescribed testosterone cycle results. Before and after tracking of any health concerns is crucial so that you can properly measure your results.
While each man will have his list of the top benefits he hopes to achieve from testosterone replacement therapy, most will include testosterone results before and after benefits such as better sex life, more toned and fit physique, increased drive and productivity, and better mood at the top of their list.
Women and Testosterone – What to Expect Before and After Treatment
The benefits of testosterone replacement therapy for females follow roughly the same schedule as shown for men. Of course, a woman will not see changes in erectile functions; however, she will notice an increase in vaginal secretions/lubrication that makes intercourse increasingly more pleasurable.
While a woman will not develop bulging biceps, she will notice increased muscle tone and definition as her body takes on a more chiseled and fit appearance. Curves will appear in the right places as belly fat melts away and lean muscle mass improves.
Perhaps one of the most important of all before and after results of testosterone is bone strengthening that reduces the risk of osteoporosis. Sharper brain function also helps to ward off concerns about dementia. These are two serious areas of health concern for women as they age.
Every woman who suffers from night sweats, hot flashes, mood swings, weight gain, or any of the other issues associated with menopause owes it to herself to contact a hormone specialist to learn more about testosterone deficiency. Low T can turn into a serious health concern if left undiagnosed and untreated.
To learn more about testosterone results, before and after changes, how to get tested for Low T, and what treatment options are waiting for you, please contact Kingsberg HRT Clinic for a confidential consultation at no charge.