How to Get Testosterone Cypionate Prescription for Male Low T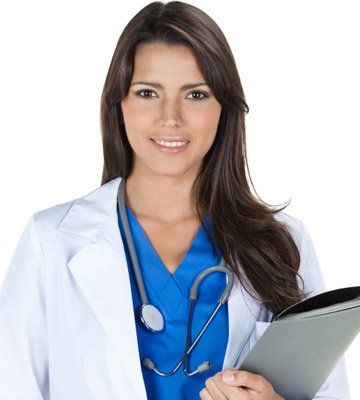 The only legal way to begin testosterone replacement therapy for male Low T in the US is with a prescription for the chosen type of TRT medication. To get a testosterone cypionate prescription, you will first undergo specific diagnostic testing.
It is understandable that you probably have many questions about getting a testosterone cypionate prescription, and Kingsberg HRT Clinic will answer the most commonly asked ones here. If you still have unanswered questions after this report, please contact us for a free consultation.
9 Commonly Asked Testosterone Cypionate Prescription Questions:
1. What is testosterone cypionate prescribed for in males?
The condition commonly known as Low T stands for low levels of either free or total testosterone in the bloodstream. A man can have free, total, or both levels of this hormone lower than normal. In any of the situations, testosterone therapy can help provide an increased supply of testosterone for the body to use.
2. Is testosterone cypionate prescribed for male menopause?
Male menopause, also called andropause, is basically the same thing as Low T. Andropause occurs when the body begins to feel the effects of declining testosterone levels.
3. Can I only get testosterone cypionate for sale with prescription or is it also available to buy over the counter?
Real testosterone is only available in the US with a prescription. There is no such thing as over the counter testosterone cypionate. You must have a valid prescription before a pharmacy provides this medication.
4. How do I get a prescription for testosterone cypionate?
Diagnostic testing is required before a doctor will provide a prescription for testosterone cypionate. The steps to get an accurate diagnosis include:
Blood analysis – measures various blood and hormone levels for imbalances
Physical examination – rules out other causes of your symptoms and provides crucial information needed in the diagnostic review and treatment determination
Health history questionnaire – completing this form lets the prescribing hormone specialist determine if any prior medical concerns can be interfering with testosterone production
5. What is the testosterone cypionate prescription cost?
Two different costs are involved here – the diagnostic cost and the medication cost. The first part consists of the fees for the blood test and examination. Since Kingsberg HRT Clinic does not require in-office consultations, we can keep our prices lower than most local hormone replacement centers. Some of our clients choose the convenience of walk-in clinics with lower prices for their exams. We offer two different blood panels, and your consultation with one of our clinical advisors over the phone will help determine which one you need.
The second part of this scenario is the prescription testosterone cypionate injection cost. This will not be known with certainty until the doctor determines the dosage of medication and frequency and duration of treatment.
Can You Get a Prescription for Testosterone Cypionate Online?
These next questions are about where and how to go about getting testosterone cypionate with a prescription from a doctor:
6. Is it possible to get a testosterone cypionate prescription online?
Yes, Kingsberg HRT Clinic is an online, national hormone replacement therapy clinic with doctors that specialize in HRT. We offer the same superior service as local medical centers, only without the need for in-office visits. We can conduct the same consultations by phone without the necessity for lengthy waiting room stays or extra costs.
7. Can I buy testosterone cypionate online with a prescription as well as without one? I see many websites that advertise no prescription necessary so is this the same thing?
Many people wonder if getting a prescription online is the same thing as buying medication online, and the answer is no, they are not the same. Buying medications such as testosterone cypionate without a prescription is illegal. While there are plenty of websites that will sell you testosterone illegally, it is a dangerous purchase to make. Testosterone is a highly counterfeited medication, and the last thing on your mind is adverse reactions when you are trying to improve your health – not to mention leaving yourself open for prosecution.
8. Is there any testosterone cypionate prescription assistance from insurance companies?
There are so many different insurance policies on the market that it is impossible for us to answer this question here. We recommend speaking with one of our clinical advisors to discuss your particular situation.
9. Is it hard to get testosterone cypionate prescription from a doctor? My own physician does not prescribe hormone therapies.
General practitioners are not in the habit of prescribing hormone replacement – this is left up to an HRT specialist to handle. The balancing of hormone levels requires advanced knowledge in this field. Getting a prescription for testosterone cypionate is relatively easy with Kingsberg HRT Clinic. One of our clinical advisors will walk you through the simple diagnostic steps that can be completely in as little as a day or two. If our doctor determines you have treatable Low T, you will be provided with a prescription for testosterone cypionate if that is selected as the best option for your needs.
For additional information about how to buy testosterone cypionate with prescription quickly, safely, and securely, please contact Kingsberg HRT Clinic by completing the form below or calling us at (954) 800-5590.