How to Get a Testosterone Prescription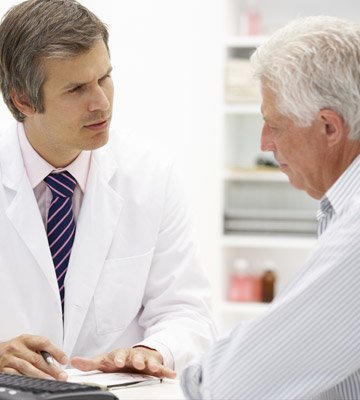 Before you can begin any form of hormone replacement therapy, you must know what is required and if a prescription, as in the case of testosterone, is needed. In this report we will explain just what is a testosterone prescription, who needs one – and why, and the steps to take to get a prescription for testosterone from your doctor.
Men are not the only ones who can benefit from learning how to get a testosterone prescription these days. Women also suffer the effects of low testosterone but are less likely to receive the proper treatment because many gynecologists prescribe some form of estrogen replacement therapy without running the necessary diagnostic blood tests to check all crucial "sex" hormones. We are talking about progesterone, testosterone, and estrogen levels – all hormones that decline with age. Growth hormone is another one of the essential chemical messengers that might also be in decline at this time.
Let us get started:
What is a testosterone prescription and who needs it?
As with any other medical "script" provided by a doctor, a prescription for testosterone provides the pharmacist with dosage strength and frequency information. Testosterone, as with other forms of hormone replacement, is prescribed on an "as needed" basis in a dose that will bring balance back to the individual's body. You will need a testosterone prescription if blood tests show you to have low testosterone levels (Low T).
Can I get a testosterone prescription online?
Today, men and women do have a choice that will eliminate the step of going to a local doctor to receive a prescription for testosterone or other forms of hormone therapy. The diagnostic steps are essentially the same, but the consultation will typically occur by phone with an "online" or "national" hormone replacement clinic.
Why Is a Prescription Needed for Testosterone Replacement?
A person may determine based on research that his or her symptoms point to Low T. On that basis, he or she may want to go out and buy testosterone off one of the many websites online that do not require doctor prescriptions. If testosterone is available in this way, why should a person go through the trouble of getting a low testosterone prescription?
The body maintains its hormone levels at a delicate balance. When one such chemical either increases or decreases in production, other hormones can become affected, creating serious medical concerns.
What can happen to your body and health if you administer a medication that you do not need?
All prescription only medications carry the potential for side effects and adverse reactions, especially in the case of an overdose. Testosterone prescription medications overused, wrongly used, or abused can result in serious health risks for men and women. Only a doctor can determine by analyzing blood test results and the findings from a physical examination who is a good candidate for testosterone replacement.
By following all the steps for how to get a testosterone prescription, you can feel confident that the treatment prescribed by the doctor is precisely what your body requires.
Steps to Take When You Want a Testosterone Prescription
The steps for getting a testosterone prescription are the same whether you visit a local doctor or contact an online national hormone clinic such as Kingsberg HRT Clinic. No reputable doctor will prescribe hormone replacement without running blood tests to measure the different hormone levels that could be causing any current symptoms.
What are all the steps to getting a testosterone prescription?

1. Initial consultation – this will take place in the office of a local doctor, or by phone when dealing with a national clinic such as ours
2. Blood test – unless instructed by the local doctor to come to your first consultation early in the morning and without eating or drinking anything, you will have to visit a local lab for a blood test just as with Kingsberg HRT Clinic
3. Physical examination – if using a local doctor, he or she will often conduct this exam along with the consultation – our clinic will have you visit any local doctor or medical center of your choice for the exam (even a walk-in clinic)
4. Medical forms – unlike local doctors that provide forms for you to complete in the waiting room, we have our questionnaire accessible on our website for easy completion
5. Follow-up consultation – once all the reports are in, the doctor will determine what is needed, and the findings are covered during this consultation
How does the doctor determine the testosterone prescription cost?
Testosterone cost is based on the type of treatment, brand selection where applicable, dosage, frequency of treatment, and duration of the testosterone therapy.
To learn how to get a testosterone prescription, US residents call Kingsberg HRT Clinic for our high standard of professionalism, superb doctors, convenient testing facilities, complimentary consultations, privacy, and affordable treatment options.