How safe is human growth hormone?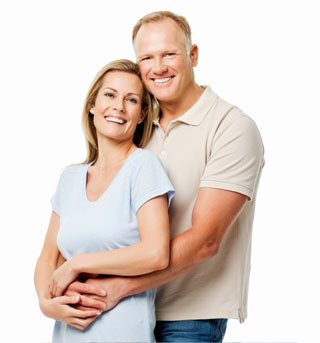 Taking responsibility for your health means asking questions like: how safe is human growth hormone therapy? Being treated with HGH injections is the only effective way to increase a low level of growth hormone, but is taking HGH safe? The safety of this powerful medication is directly related to its purity and how it is manufactured.
There are only a handful of pharmaceutical laboratories in the world with the qualifications to make safe HGH injections.  This process requires expensive equipment and extensively trained technicians. The name brand companies which produce safe human growth hormone injections include:
Saizen by EMD Serono, a division of Merck
Humatrope by Lilly USA
Omnitrope by Sandoz, a Novartis Company
Genotropin by Pfizer
Norditropin by Novo Nordisk
Always avoid preparations which come through other channels. If you find a source to buy this medicine without a prescription, then you can be sure it is a black market product and potentially dangerous.
The importance of turning to professionals when taking HGH
These brands of HGH injections listed above are prescribed by doctors at the best hormone therapy clinics in the US. They are provided by pharmacies which are always properly licensed and regulated. The importance of turning to professionals when taking HGH is great.  Qualified doctors can prescribe injectable HGH safely and effectively.
Doctors' prescriptions always require blood tests and a physical exam before being issued. This provides assurance that it is safe for you to take human growth hormone therapy by injection. It also allows you to be confident that the dosage and brand of medication are the best for your individual circumstances.
So, is HGH safe? It is when you follow the steps outlined here:
Contact an established and reputable clinic for information.
Schedule blood tests and physical exam, and submit medical history report.
Get prescription from qualified doctor based on the review of above items.
Administer medication provided by the official pharmacy.
Never use someone else's medication. Your safety is assured only when you follow the steps outline here.
Studies attest to the safety of HGH
Human growth hormone therapy is in the news. People are asking, is growth hormone safe, and the medical establishment has responded with studies to find the answers. Most important, studies have shown that low levels of growth hormone are dangerous, and replacing it is one of the best things you can do for your health.
Studies published by the medical journal, Clinical Endocrinology, show that HGH is safe and functions in the same manner as growth hormone released by the pituitary gland. The results show that there is no adverse effect on the following functions:
Cardiac
Liver
Kidneys
Endocrine system
Immune system
As further evidence of its effectiveness, studies published by the Mayo Clinic show that injections of human growth hormone can:
Decrease body fat
Increase muscle mass
Increase exercise capacity
Increase bone density
 In conclusion, we've addressed the question "is HGH safe?" and found that the answer is definitely, Yes. The important points to remember are to always go through a properly qualified medical doctor and have your specific physical requirements evaluated thoroughly. Contact Kingsberg HRT Clinic for more details.