When to Expect Testosterone Cypionate Results: Before and After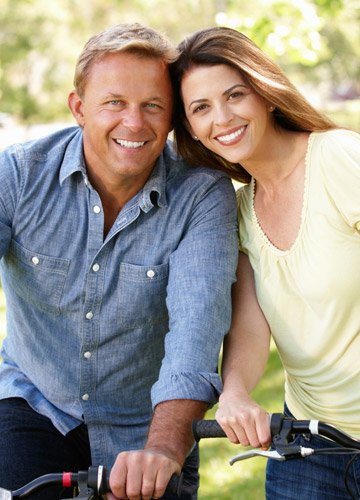 It may be surprising to read about some of the testosterone cypionate results. Before and after treatment for Low T your body may look and feel very different.
Before testosterone cypionate therapy results you may experience the following symptoms:
Weight gain
Forgetfulness
Muscle mass loss
Lethargy
Low libido
Lack of endurance
Decreased bone density
Thinning or balding hair
Depression
Social isolation
Reduced mental abilities
High cholesterol
Mood swings
Poor sleep
You will be happy to learn that all of the above symptoms are reversible.
Here is the testosterone cypionate results timeline you can expect:
Timeline
Results – each month continues to build on the prior month's benefits
2 Weeks Into Treatment
Positive mood changes
Decrease in frequency of negative thoughts and emotions
Depression beginning to decline
Improved energy
Increased libido and sexual thoughts
Reduced anxiety
Improved insulin sensitivity starts
After One Month
Perception of quality of life improves
Enhanced sex drive
Increased sexual pleasure
Cholesterol levels start to improve
Deeper sleep
Lean body muscle mass gain
Longer endurance
Decreased responses to stress
After Two Months
Loss of some excess abdominal fat
Increase in lean muscle corresponding to fat loss
Better self-image
Hair loss ceases
Potential for increased and thicker hair growth
Faster metabolic functions
Improved skin elasticity
Inflammation markers improve
Increased erections
Better future outlook
After Three Months
Stronger erections
Improved ejaculation
More powerful and enjoyable orgasms
Increased flexibility
Better glycemic control
Increased red blood cell production
Lower blood pressure levels
Enhanced exercise capacity
Sharper memory and cognitive functions
Reduction or cessation of menopause and PMS symptoms (for women using testosterone cream)
After Four Months
Joint pains disappear
Significantly enhanced mental functions
Improved focus
Increased stress corresponding with improved lean body mass
Significant decrease in fat mass
Noticeable toning of body, including abdominal muscles
After Five Months
No new significant changes – strengthening of all prior results
After Six Months
Stronger bones
Decreased risk of osteoporosis
Improved PSA levels
Likely normalization of cholesterol and triglyceride levels
Please note that the above timeline is an estimate and your results may vary slightly – even by a month or so.
We always suggest that people document their testosterone cypionate results. Pictures and a written log will help you to see if your positive changes are on schedule or if you need to speak with your hormone therapy specialist about adjusting your dosage of testosterone or frequency of injections.
How Testosterone Cypionate Results Improve Your Health
You probably now realize that the results from testosterone cypionate can dramatically improve your health – especially your heart health by way of increased exercise capacity, weight loss, and lower cholesterol and triglyceride levels.
We would like to also point out a benefit listed under month three – improved red blood cell production. Many people develop anemia as they age – due in part to decreased testosterone levels and sometimes even a lack of iron in their diet.
A study out of John Hopkins University in Baltimore of 788 men 65 and older with average testosterone levels below 275 ng/dL revealed that 126 of them had anemia. 62 of these males had no known cause of this concern.
The study was not based on testosterone cypionate injection results, but rather the use of testosterone gel. Because injectable testosterone receives better absorption into the bloodstream, we believe that men using this method will yield even better results than what the study achieved.
Study results showed that those with unexplained anemia who used TRT experienced significantly increased hemoglobin levels. [1]
With the reversal in hemoglobin levels, an expected increase in energy and exercise endurance is possible. Improved circulation resulting from red blood cell production provides additional benefits for heart health and overall well-being.
Getting the Best Testosterone Cypionate Results
Getting your testosterone cypionate best results relies on two important factors:
Contacting a hormone replacement therapy specialist for diagnostic blood testing and treatment determination
Purchasing high-quality medications from a licensed US pharmacy
Testosterone cypionate 200 mg results may suffer if you attempt to buy unregulated testosterone from internet websites that do not require prescriptions. The companies behind these sites are typically in other countries that do not abide by US laws for the sale of pharmaceuticals.
Unfortunately for many unsuspecting buyers, testosterone is a highly counterfeited drug, and people do not always receive a safe product.
Whether you want the best testosterone cypionate 500 mg results or do not know the difference between which number mg to buy or how much to inject, you still need to consult a qualified physician for help and diagnosis. Increasing testosterone levels higher than their normal state can result in serious consequences, side effects, and the body stopping its natural testosterone production.
Kingsberg HRT Clinic is your US source for the best testosterone cypionate results at affordable prices. Contact us today to learn more about hormone replacement therapy for men and women.