Testosterone Deficiency Treatment Guidelines, Options, and Benefits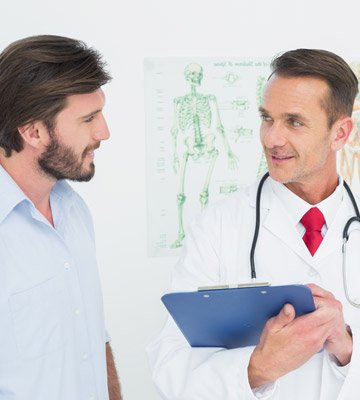 Hypogonadism is a clinically significant medical condition – so says a group of doctors out of Beth Israel Deaconess Medical Center and Harvard Medical School. [1]
The report presented in an issue of Science Daily news discussed the importance of testosterone deficiency treatment as a safe way to reverse the condition that adversely affects male sexuality, health, and quality of life.
According to the chairman of the consensus conference, Abraham Morgentaler, MD, the meeting was to establish scientifically true information based on the best available evidence. The specialists included members of the medical community from the fields of urology, internal medicine, endocrinology, diabetes, and basic science research.
The guidelines for testosterone deficiency treatment in men support the following findings:
Testosterone replacement for men with Low T is effective and evidence-based
Testosterone use does not increase cardiovascular risks
Evidence on testosterone therapy does not point to an increased risk of prostate cancer
There is no evidence for age-specific recommendations against using testosterone replacement therapy in males
There is evidence that supports possible benefits of TRT for cardiometabolic disease, including diabetes
Testosterone deficiency is a global health concern
Although there are currently no testosterone deficiency treatment guidelines for women, widespread use of testosterone therapy is changing the lives of women across the US.
Testosterone Deficiency Treatment Options for Men and Women
Testosterone deficiency is often overlooked and missed by general physicians, but the symptoms are widely recognizable by hormone specialists. That fact is distressing because the many testosterone deficiency treatment options are readily available to men and women dealing with Low T.
The hormone replacement therapy specialists at Kingsberg HRT Clinic diagnose and treat Low T in adults. Here are some of the options available:
Testosterone Treatment Options for Men
Testosterone injections – cypionate, enanthate, propionate
Testosterone patches
Testosterone gel
Transbuccal testosterone tablets
Treatment for testosterone deficiency is a bit different as the dosage required is considerably lower than with males:
Testosterone Treatment Options for Women
Compounded testosterone cream
Possibly testosterone patches
The only way to know what form of testosterone deficiency treatment is right for you is to contact a hormone specialist for a consultation and diagnostic testing.
Testosterone Deficiency Treatment Benefits for Men and Women
Testosterone treatment is well-tolerated and provides a wide range of benefits for both men and women. In fact, many people have mentioned that receiving supplemental testosterone has been life-changing, even transformational.
This is so because testosterone deficiency treatment benefits range from physical changes to mental and emotional alterations. If you are a male, you can expect to see the following results:
Testosterone Benefits for Men
Improved lean body/muscle mass
Increased bone density
More physical strength
Reduced stiffness and joint pains
Thicker, fuller hair
Better metabolism and fat loss
Increased cognitive functions
Sharper memory
Enhanced focus
Restored erectile functions
Better sex drive
Faster arousal times
More powerful orgasms
Lower cholesterol and triglyceride levels
Better mood and outlook
Reduced feelings of depression
Increased drive and productivity
Improved quality of life
More energy and endurance
Enhanced self-image
When women undergo comprehensive hormone testing with Kingsberg HRT Clinic, they receive an accurate diagnosis and treatment plan best suited to their needs. The benefits of treatment of testosterone deficiency for females include:
Testosterone Benefits for Women
Loss of belly fat
Faster metabolism
Reduced feelings of foggy headedness
Better memory
Sharper cognitive functions and mental skills
Happier mood and brighter outlook
Improved hair growth and shine
Better toned muscles
Increased strength
Restored sex drive and feelings of arousal
Better vaginal secretions
Stronger, more powerful orgasms
Increased bone density
Lower blood pressure
Reduced LDL cholesterol and triglycerides
More energy and stamina
Better quality of life
Reversal of depression
To find out if you qualify for a personalized program of testosterone deficiency treatment, please contact Kingsberg HRT Clinic for a complimentary consultation with a hormone specialist.